Hi everyone! My next children's picture book, The Times Machine!, hits the shelves June 30th, 2020, and is available for pre-order NOW! To celebrate, I'm going to sign some autographs…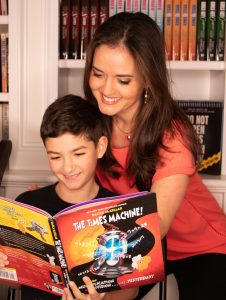 Between now and the end of April, Quadriceps exercises for buttocks and legs all about culturism and fitness peptides clen buy clenbuterol bodybuilding – elizabethd. pre-order two copies The 10 commandments of bodybuilding [3/5] practicavidaes how to avoid ed 8 tips for a safe workout for bodybuilders and fitness all about culturism and fitness. of The Times Machine! or one copy of The Times Machine! (ages 8-10) and one copy of Do Not Open This Math Book (ages 6-8) be one of at least 100 winners of a personalized autographed nameplate sticker for your books when it gets released in June! And if you pre-order 5 or more copies, you are guaranteed* to win a personalized autograph, and you'll also get a personally signed picture.
To enter, after you've pre-ordered the books, FILL OUT THE FORM HERE. 🙂
You will be contacted in early/mid-July if you are a winner, and after you confirm the purchase and tell us who you'd like them signed to, your autographs will be mailed to you.
THE TIMES MACHINE!: Learn Multiplication and Division, Like, Yesterday! Join Mr. Mouse and Ms. Squirrel and experience an entirely new way of memorizing multiplication facts. Using colorful stories, silly rhymes, and more, actress, author, and math whiz Danica McKellar helps to break down the rules of multiplication and to translate many of the (often confusing!) multiplication and division methods taught in today's classrooms. This lively "times" travel adventure is a lifesaver for frustrated kids and parents everywhere!
I wish I could send autographs to free cialis samples everyone who pre-orders copies of The Times Machine!, but… I have a good feeling about *your* chances.
XO
Danica
*Pre-ordering 5 or more copies guarantees winning an autograph and signed picture only if the above form is filled out and instructions are followed properly, and as long as the US mail cooperates. 🙂 And if you've already pre-ordered a copy and want to order more to enter the promotion, just make sure you email us from the same address.